COVID-19: We are open & operating on normal business office hours at our Vet Hospital & Kennel.
Pet Doctor Grooming and Spa Services
Who doesn't want to be pampered? Pets love it just as much as their owners and there are many benefits to keeping your pet healthy and groomed, as well as a little spoiled. At the Pet Doctor, our grooming and spa services are second to none. At our Mango Bay Spa, your pet can get a hair cut, a fresh bath, clean teeth, a "paw-dicure", and even a massage! Our full list of services for the Mango Bay Spa are listed below.
Mango Bay Spa
Bathing
Bathed in Aloe & Oatmeal Shampoo and Conditioner
Paw-di-cure
Ear Cleaning
Anal Gland Expression (External)
*Second Column pricing is with Furminator brushing*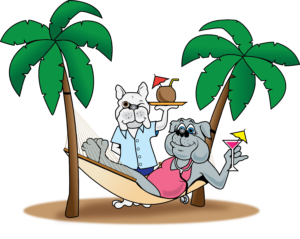 Other Bathing Options Include:
Comfort Anti-Itch Shampoo: Add $3
Comfort Anti-Itch Conditioner: Add $3
Pearlybrite Shampoo: Add $2
Scented Shampoo: Add $2
Medicated Shampoo: Add $5
*All Prices are subject to change without notice*
Grooming
Non-Breed Specific Cuts– Added to Bathing package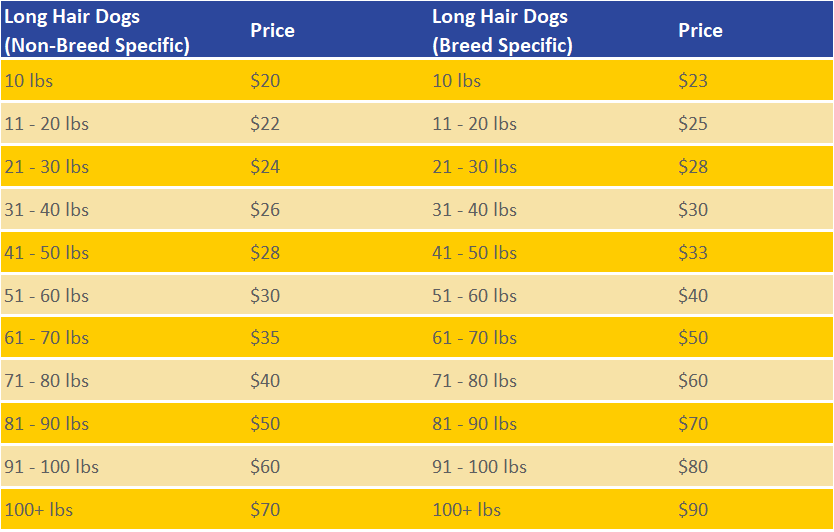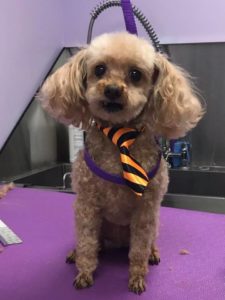 Spa
Other Spa Services Include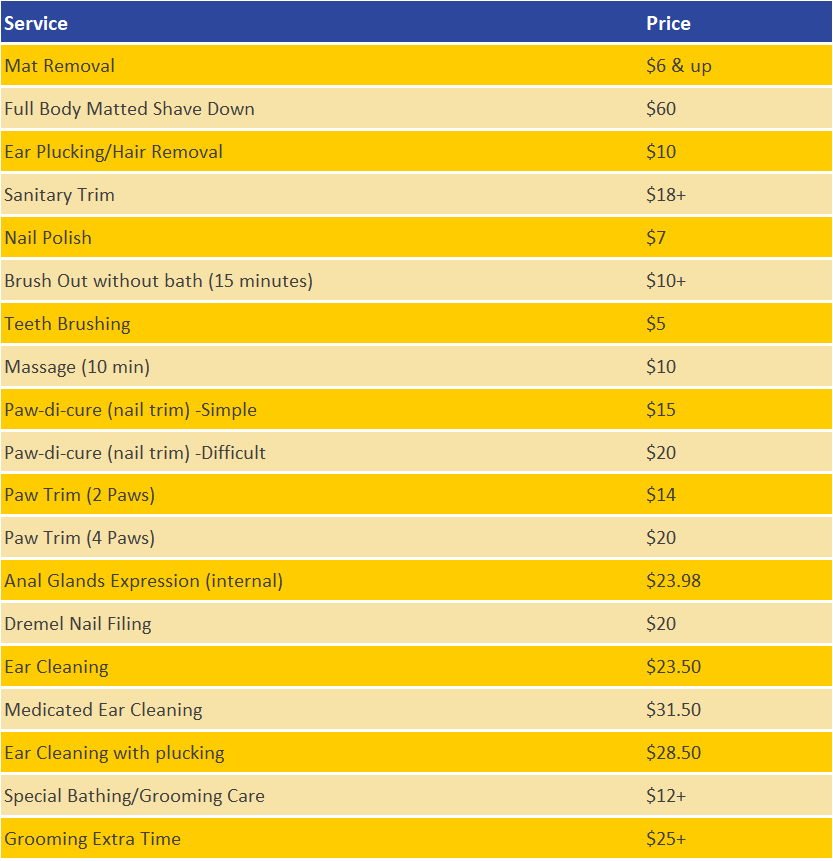 ** All Full Grooming & Bathing packages include a Bandana, Bow or Ribbon**
(Can be purchased for $1 with any other service)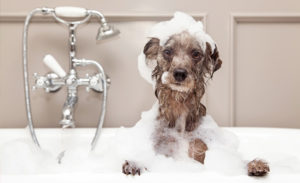 Additional Spa Services Available
Speedo Fido Package: $35.00

Includes Paw-di-cure, Anal Gland Expression & Ear Cleaning

Fancy Paws: $35.00

Includes Paw-di-cure along with face, feet & sanitary trim
Some of Our Happy Customers